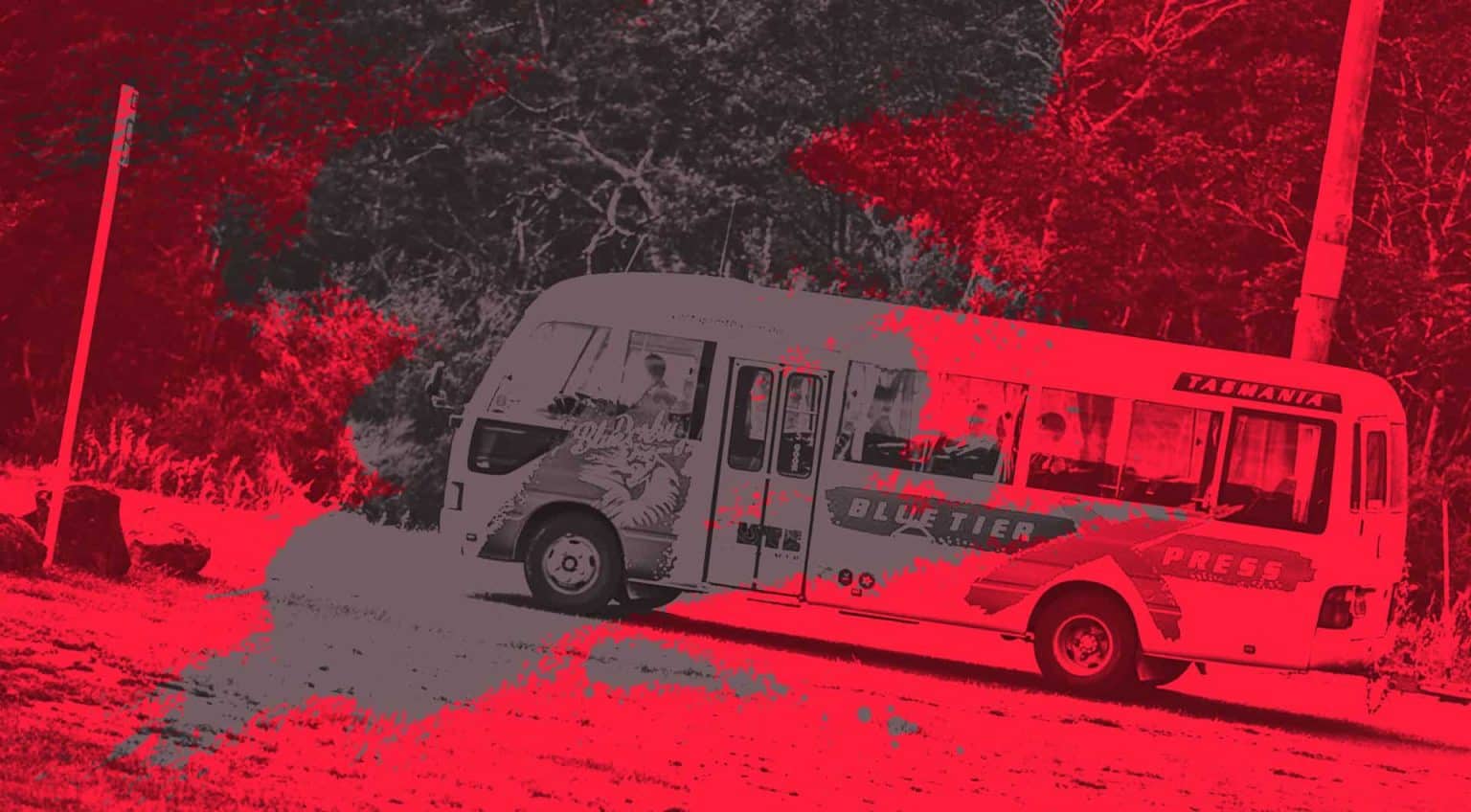 Save on Shuttles
10% OFF SHUTTLE TICKETS!
Book online and get 10% off shuttle tickets with any Turbo Levo or dual suspension bike hire on the same order.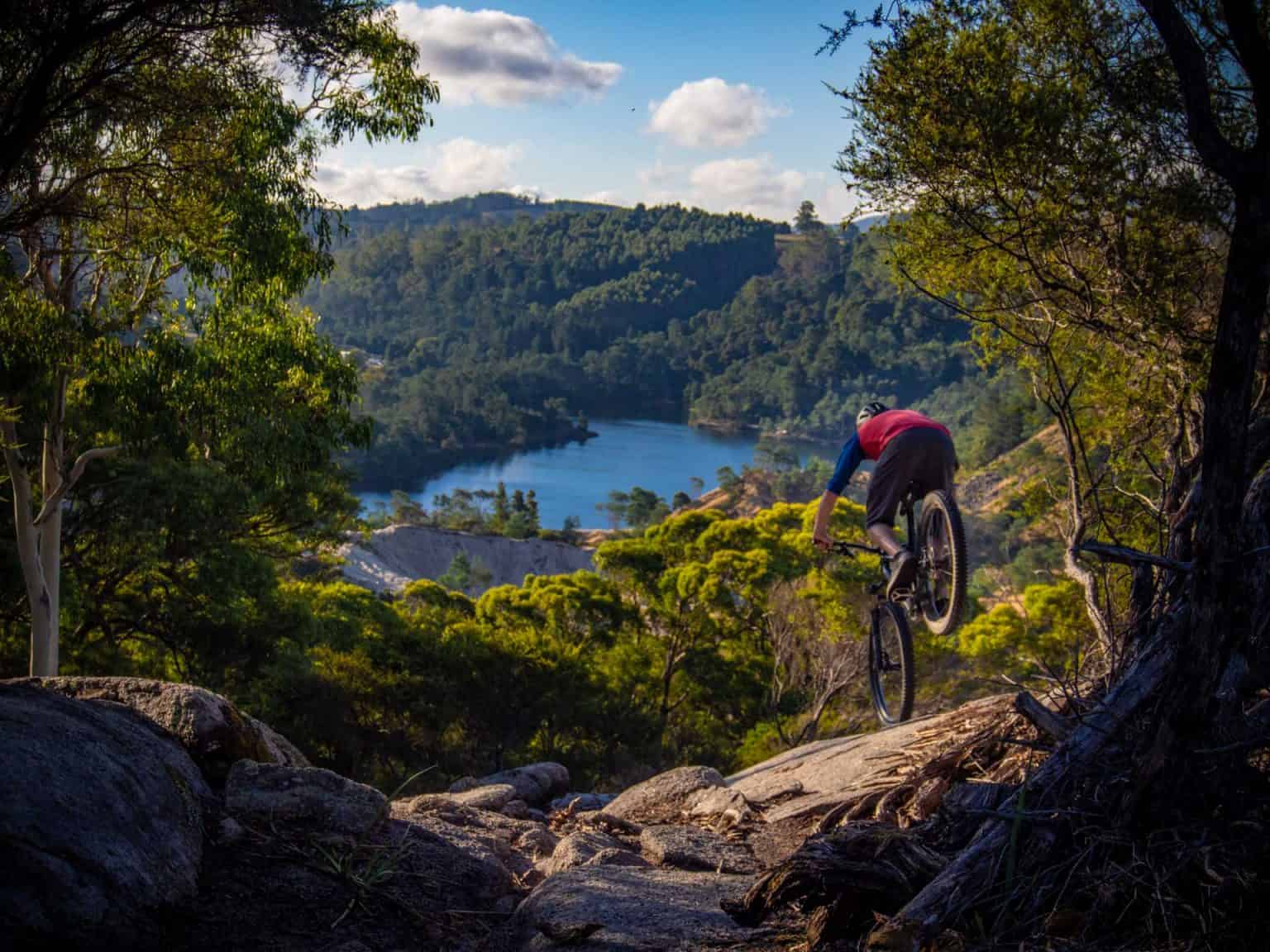 Vertigo MTB
World Class Trails with Locals Experience
Ride with Vertigo, your local link to Blue Derby in Tasmania.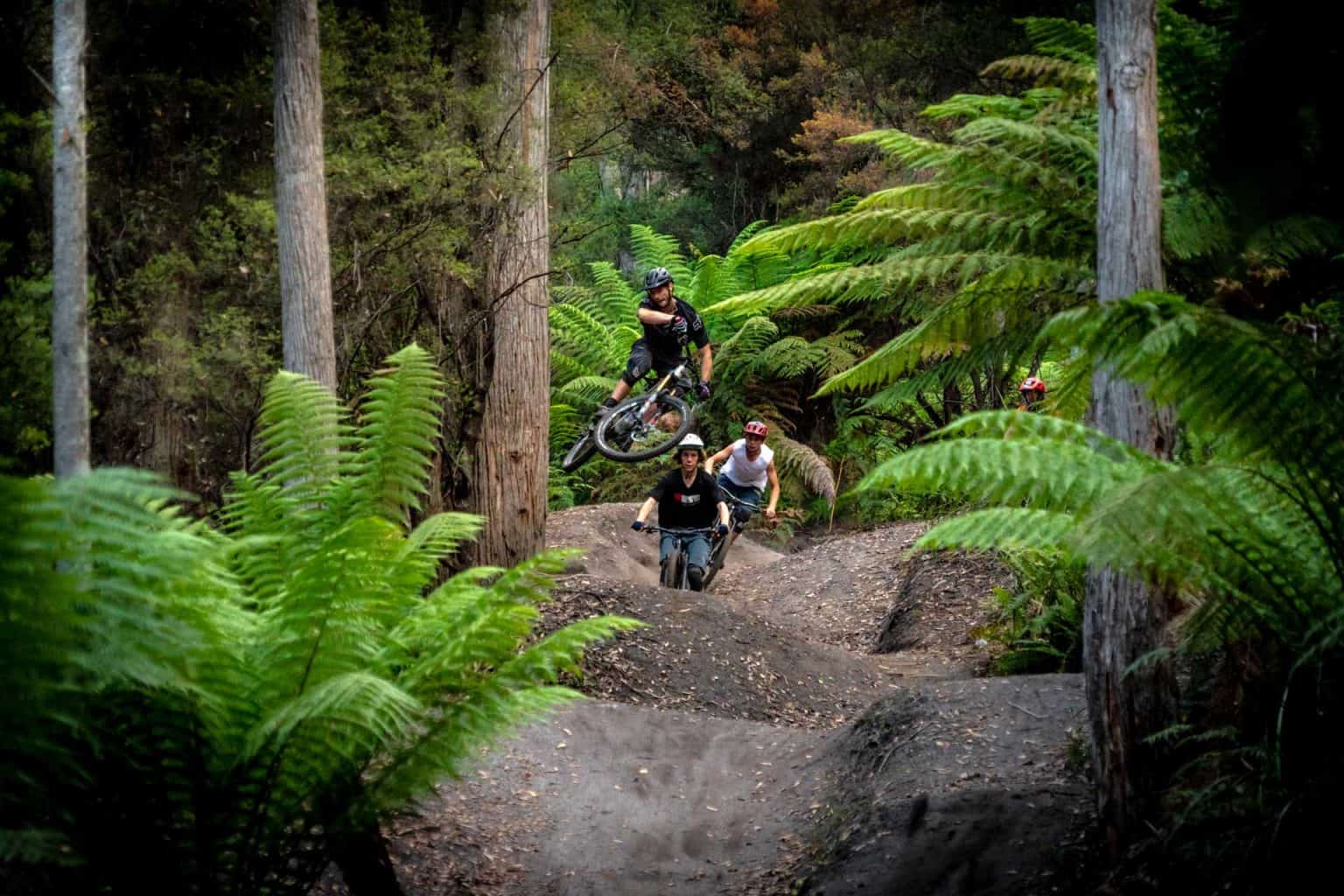 Full day epic
Blue Tier to BAY OF FIRES
Remote and wild 42km trail from the Blue Tier summit to the world renowned Bay of Fires.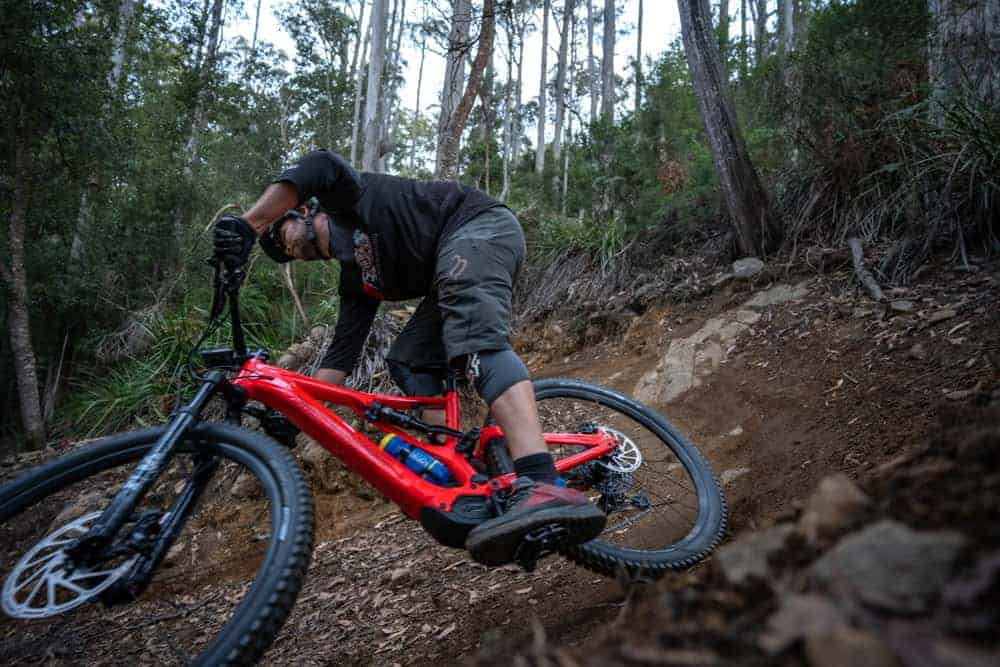 Feel the power
Hire it. Specialized 2020 Turbo Levo SL
It rides just like a modern trail bike should and it delivers you the power to ride more trails.
Ride with Vertigo MTB Tasmania
World class trails with local experience
Ride Blue Derby and St Helens like the locals
Raring for a wild time on the world-class Blue Derby and St Helens trails? Vertigo MTB supplies all you need to find your flow in Tasmania's temperate rainforests; from quality mountain bike hire to daily uplift shuttle services, skills clinics and group adventures. We get the wheels on the ground so you can make the most of every trail.
You may be an MTB pro or a beginner seeking your first mountain biking experience. To hit Derby's iconic trails or St Helens new offerings, choose from our services below or contact the crew. Then prepare for some fast-paced, dirty and gritty fun in a truly unforgettable setting.
Bay of Fires 13km Descent + Blue Tier + Atlas
The Blue Tier overlooks the world renowned destination coastline know as the Bay of Fires. Start your ride with a stunning view to the coastline below and roll into incredible single track descending through beautiful tree ferns, big berms, and all-time flow.
The famous Blue Tier loam will have you grinning uncontrollably for 13 outstanding kilometres of single track.
Full day ride, including all shuttles from $110 per person
More shuttles, the latest bikes, a better experience!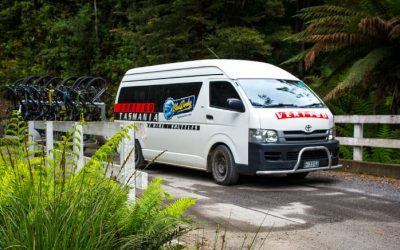 Bay of Fires, Blue Tier, Atlas and Black Stump – we'll get you to the top of Blue Derby's best trails. The rest comes down to you.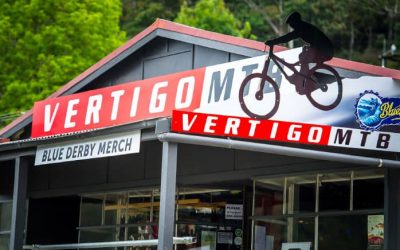 Our mountain bikes are primed for your ride. We equip expert MTB riders, beginners and even the kids with quality gear.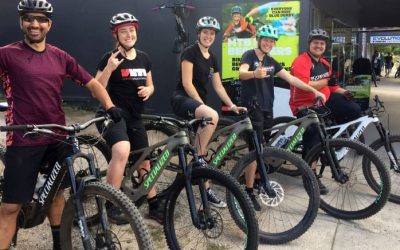 We have the new Specialized 2020 Turbo Levo SL, it rides just like a modern trail bike and it delivers you the power to ride more trails.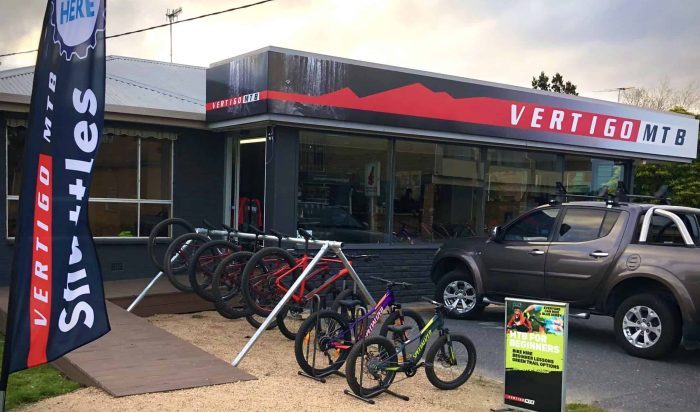 Our new St Helens shop location is now open. Located just near the start of the Townlink Trail from St Helens to Flagstaff Trail Head.
Visit or call (0407 514 424) to talk to us about Bike Hire, Shuttles, Merch and more.
"Kerry did beginners skills training for us.. 2 adult beginners and 2 little kids under 10. Very good. Lots of good trails to try for beginner skills."
"Hired 2 bikes and rode a couple of beginners tracks. Great fun, very impressed with the bike's condition, shiny and mechanically smooth. Staff were brilliant with knowhow and information. First time mountain bike riding, absolutely best fun ever."
"A massive thank you for the last 3 days, from the bike hire to the shuttles and local knowledge we had an amazing time. Shout out to Kerry who looked after us so well and got my son out there riding with us!"
We are smack bang in the middle of Derby for merch, bike spares, bookings and information. Drop in (mind the dog).

Share your ride #vertigomtb