Ride your own way with Blue Derby's best group booking specialists!
Vertigo MTB Group Ride Packages
Talk to Cristina to organise your ride
VertigoMTB is the longest running shuttle company in Derby. With close to 10 years of local expertise, we know all the best trails and how to tailor a package specifically for you and your mates.
We will take the stress out of organising your Derby mountain biking adventure, so you can shred the trails without a single worry.
Whether you're a long time returnee or new to Derby, our local experts live to ride Blue Derby and will help to customise an itinerary to suit your style.
It doesn't end after the booking process either, our experienced crew are on hand to help and our drivers will keep you constantly flowing in the right direction.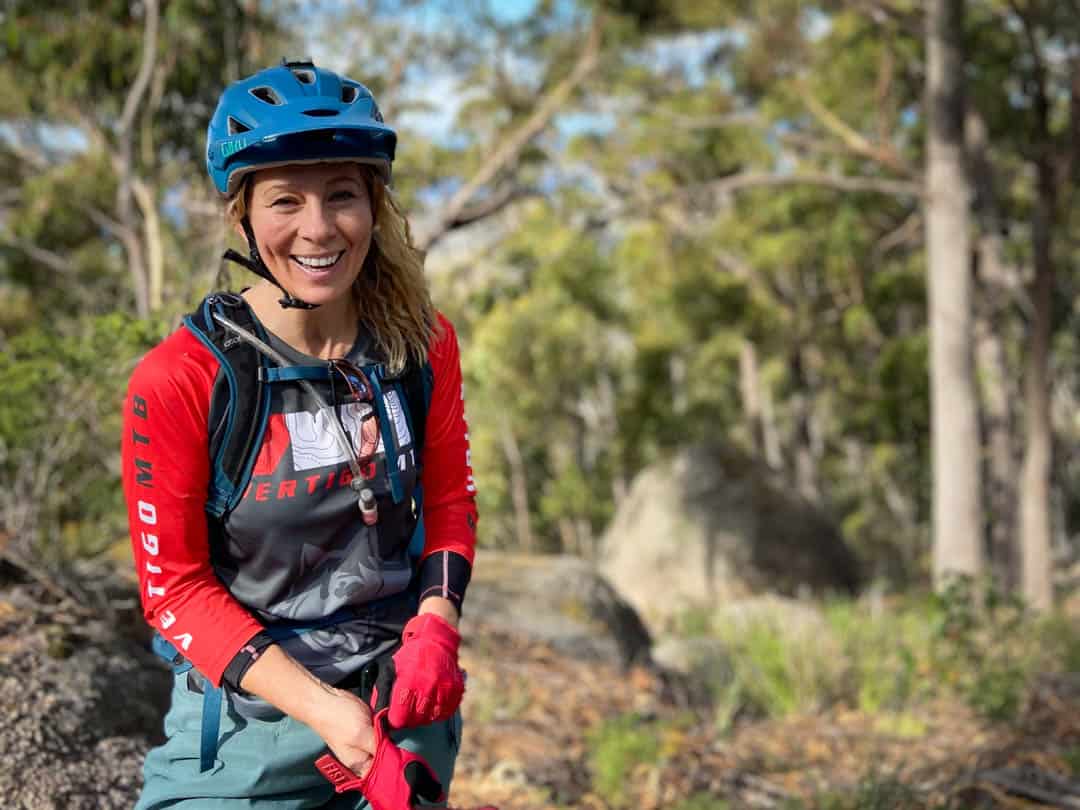 Meet Cristina, our Group Booking Specialist
We can create an awesome MTB experience just for your group. Simply contact Cristina, our Group Booking Specialist, and watch your perfect itinerary be created.
Alternatively, you can also complete the form below with a few details and we will contact you.
Group Package Enquiry FORM
"A great friendly bunch who looked after me (& my crew) and made our MTB trip to Derby memorable. From wiping dust off our Stanchions to trail briefs before some amazing rides, they were awesome. Will certainly be back."
"Hands down the best bike company I have ever experienced. Vertigo picked us up at the airport, stopped at the shops for provisions, helped build our bikes in town as soon as we arrived, organised an awesome food hamper for the group (local produce, great stuff), took our gear to the house (that they organised) for us that meant we were riding by lunch! Buck and his team couldn't be nicer or more helpful. "
"Just completed three fantastic days at Derby and wish to thank Buck and Josh from VertigoMTB. A large group of 15 riders from Victoria. Great knowledge, experienced mechanics, wise advice on how to get the most out of your weekend while on the bike as well as in the evenings for accom and entertainment.
"Just had 5 amazing days in Derby with a fabulous group of 8. Buck and Jude had organised a great package for us including airport transfers, accom, shuttles, bike hire and everything else you need for a flyin visit. They even organised for the tracks and weather to be perfect. They have a great team who run the shuttles, work in the shop and run TwoDoorsDown coffee shop. We'll be back next year with a bigger group.!!"
"Just had the best trip, beautiful place and the trails were amazing. We had a group package through Vertigo with four days of shuttles and would definitely recommend. Jude was great with organising our package, Buck and the other drivers were great, they have a lot of knowledge of the trails that they were keen to pass on, and have a real passion for the place. "